American cars in Pont-à-Mousson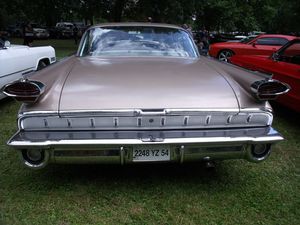 It was a really good idea to go to Pont-à-Mousson to enjoy the Crazy American Weekend. We saw it was successful when we left Place Duroc to drive to Ile d'Esch, there were plenty of cars waiting for a parking place and turning around. We managed to find a small street where nobody was going (I still wonder why).
When we arrived on the island, it was surprising to discover so many American cars together. Their owners were standing or sitting near them and all proud of their vehicles.
I thought about a recent comment I have read about driving in Pont-à-Mousson with one of these cars. It is impossible to turn in some streets. Too long, too wide for these narrow ways. But they look so comfortable. One driver explained that they use an insurance for classic cars, not to have to change things to bring them into compliance with standards, but it means they are only allowed to drive in Meurthe-et-Moselle and the départements having a limit with it.
The one which I found more impressing was the Oldsmobile 98 and my favourites were the Mustang and Corvette.
I took plenty of pictures so you can also enjoy the show.
Partager cet article