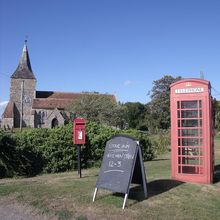 In memory of Andy, the cool man, who knew the Star Inn. As we arrived early in Dover, we had time to stop in Kent on our way to Sussex. So we first admired the Channel from St Mary's Bay, then we drove to St Mary in the Marsh in Kent. I noticed the name...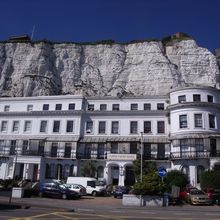 Each time we have been from Lorraine to England we have followed the same route and had the same landmarks. First we see the change in the colour of the earth. in Champagne it is lighter, whiter (because of the chalk). And there are all these wind turbines...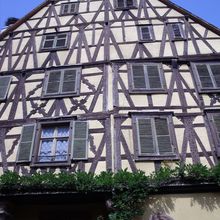 When you walk in Riquewihr streets, and especially where most shops are, you don't look up. I would not have noticed this building if I had not seen the sign saying Le Gratte-Ciel (the Skyscraper). Le Gratte-Ciel is a half-timbered house; that is very...