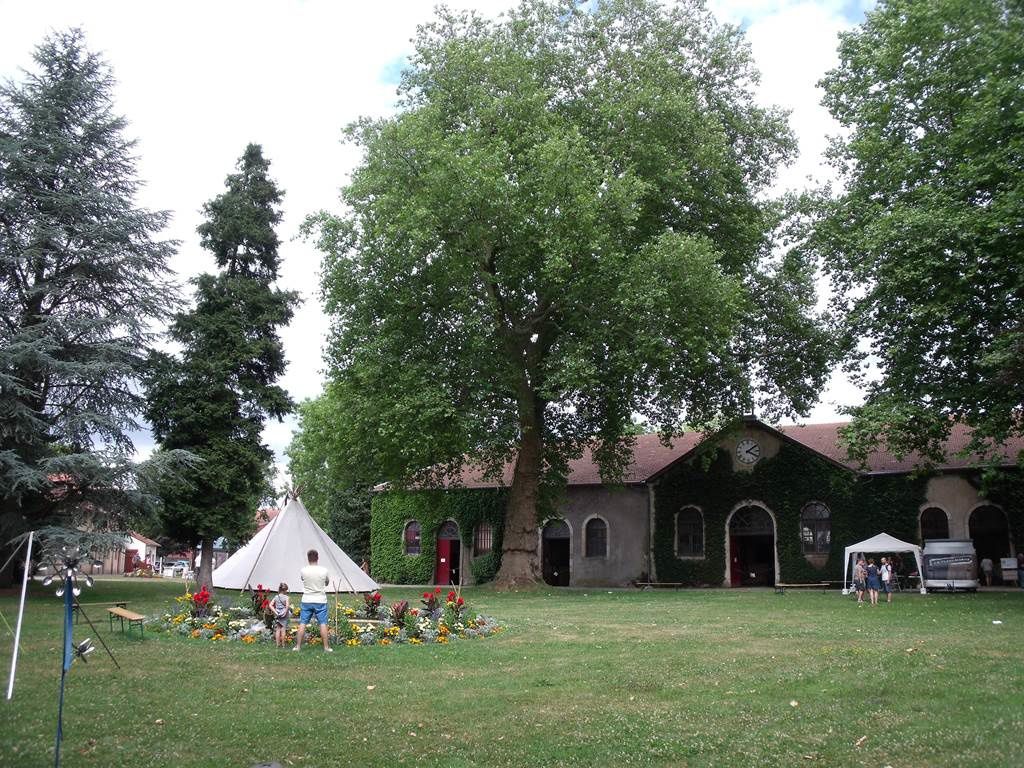 Before 1760 there were saltworks in Rosières-aux-Salines. The main well where salted water was pumped is in the middle of the stud farm square.
In 1767 the place became a "royal stud farm" and was closed during the French Revolution, but it was soon replaced by all the people and horses of the French Army of Zweibrücken (Deux-Ponts) which moved to Rosières-aux-Salines. The stud farm worked really well and was extended from 1818.
As Rosières-aux-Salines is near the French border, it meant garrison towns were not far, so plenty of horses to deal with. And a lot of draught horses were used by farmers at this time. But machines replaced them quite quickly after WW1.
The first Anglo-Arab stallion arrived at the stud farm in 1954 ; in 1967, they were 11 and 28 in 1980.
The stud farm square is regularly used for exhibitions and some visits are organized. This year the place celebrates its 250th anniversary.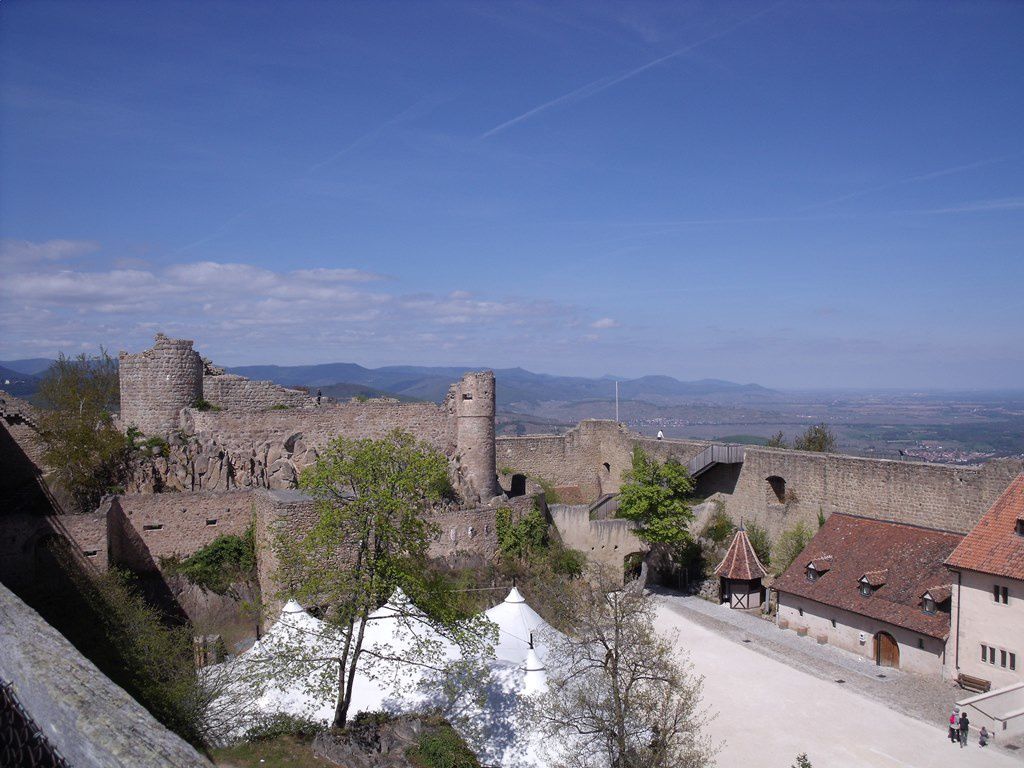 Hohlandsbourg castle, near Wintzenheim, is built on a top of the Vosgian mountains, not very high but enough to enjoy a beautiful view towards Colmar, the Black Forest and, of course, the Alsatian flat country.
The high walls of Hohlandsbourg castle are impressing, and the size of the castle too. It was built in 1279 and extended in the following centuries, then partly demolished during the Thirty Years War.
It has been nearly forgotten for years and trees had grown in and out of the walls. We had not heard about it till our last trip to Alsace, but we had seen the castle from far away and asked about it as we were a bit puzzled.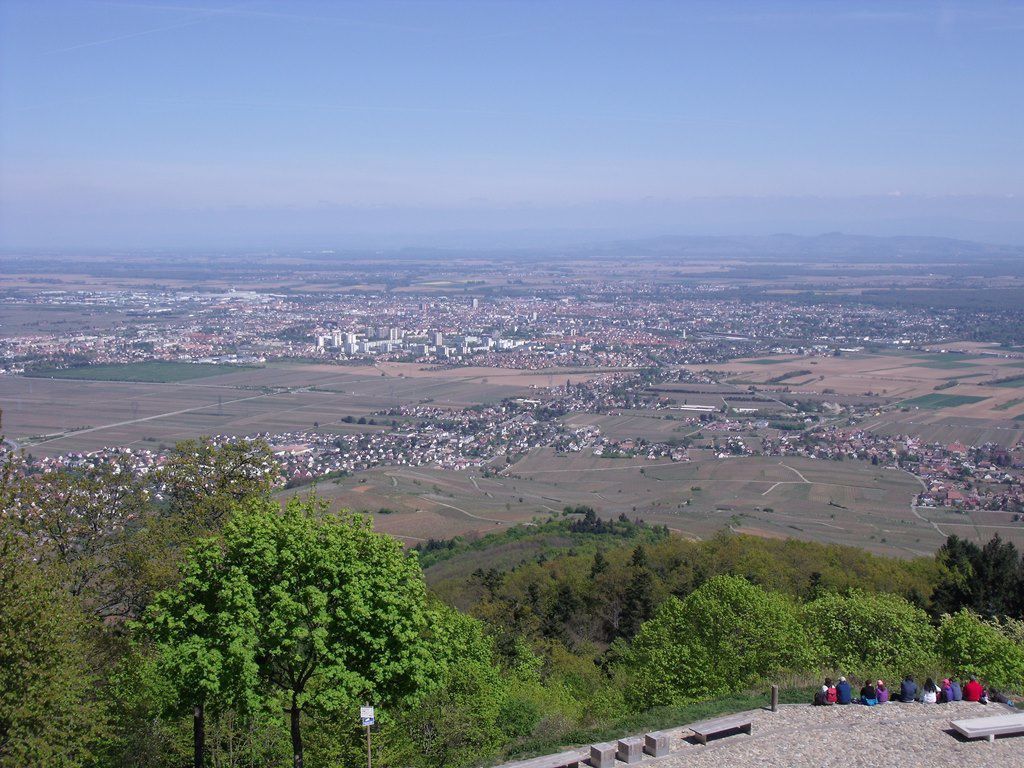 From 1985 people have been working to restore it and give it back all the details of a fortified castle. Once there you can revise all the vocabulary of Middle Ages : bartizan, postern, drawbridge, rampart walk and others.
You can't miss Hohlandsbourg Castle when you are in the area of Colmar or Turckheim. The eyes are attracted by these high walls on top of the mountains.
Inside a video explains about the work in the castle, the people who have lived there and the history of the place. And this year you can discover an exhibition about boats made with Playmobil pieces in one of the rooms, a bit unexpected but children likes it a lot.