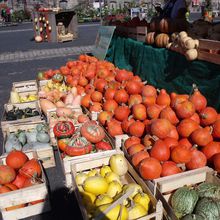 As each year the Société d'Horticulture organized its Fête du Potimarron (Red kuri squash Fair) at the end of September. We didn't grow any plant of the same family in our garden this year, so it was a good opportunity to go and buy a few, and to enjoy...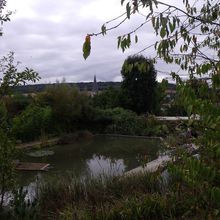 Each year we try to visit at least one place during the Journées Européennes du Patrimoine (European Heritage Days). So, on Saturday, we went to a garden in Lay-Saint-Christophe called Le Jardin d'Adoué. This garden was created in the 1990s and is situated...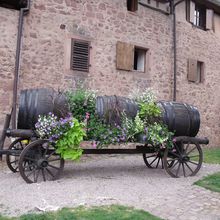 Last year we found good wine in Riquewihr, so this year we decided to go back there to buy more for us and also to find the "medium dry" wine my English friend would like to taste. Riquewihr is a pleasant town to visit because it is so typical, but there...