Battle in East Sussex, England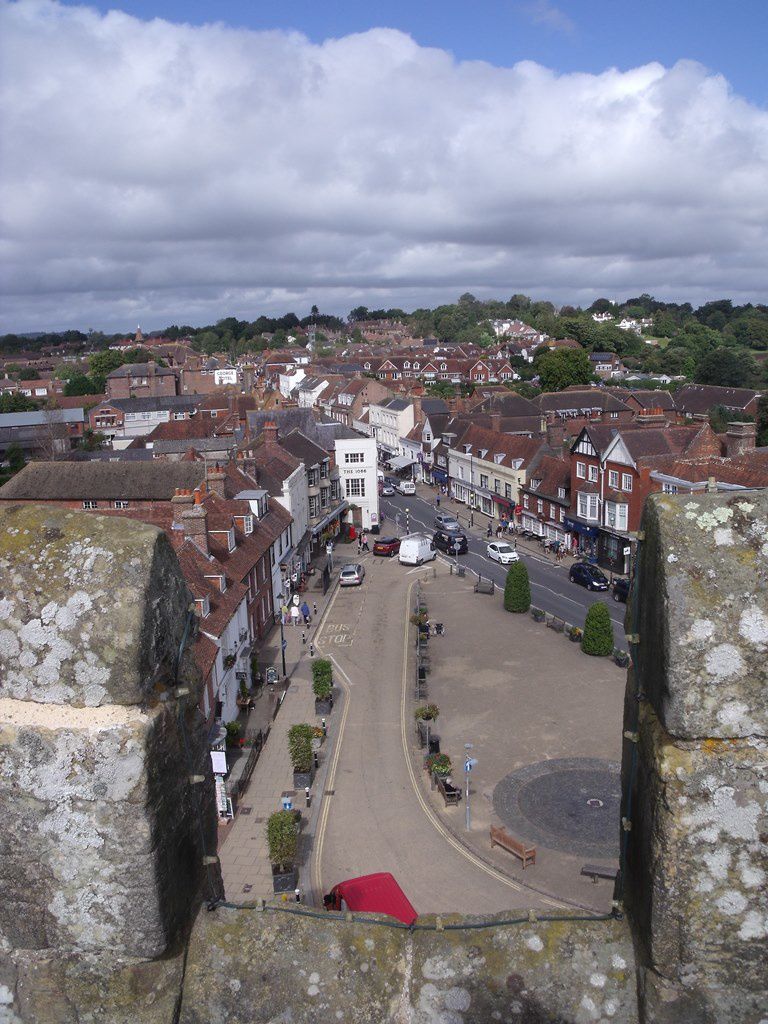 To Christine to celebrate 40 years of (pen) friendship
I have been to Battle about ten times and each time I have liked this town of East Sussex. It is so typically English with a "High Street", a "green", old shops but also with modern facilities.
And it is not far from the sea, that is the English Channel, cold water and pebbles on the beach but who cares ? European people from the continent do not go to England to sunbathe (well, in fact, I have done that and I enjoyed it).
Battle is not famous for its typical atmosphere but because it is the place of the Battle of Hastings which happened in 1066, the battle where William the Conqueror defeated King Harold. There is a big arrow in a meadow to show the place where Harold was killed.
This arrow has even been moved to try to be at the very right place. I have asked my friend why the right information was not given at first, no GPS in that time ? Just joking.
I have visited Battle Abbey twice walking around the buildings, the battle field.
Last year it was possible to go to the top of Battle Abbey buildings and discover the town, the forest around (I had not realized there was so much when I was on the ground). It was a busy Saturday morning but on this roof it was very calm.
If you go there, have a walk in High Street up from Battle Abbey, have a go to the market if possible, have a drink outside and enjoy the English way of life in this pleasant town.Once in the area you can also discover Rye, Hastings, Bexhill, Eastbourne... The south of England is such a beautiful area to visit and the weather is good in spite of a few rainy days.
Partager cet article