Hohlandsbourg castle in Alsace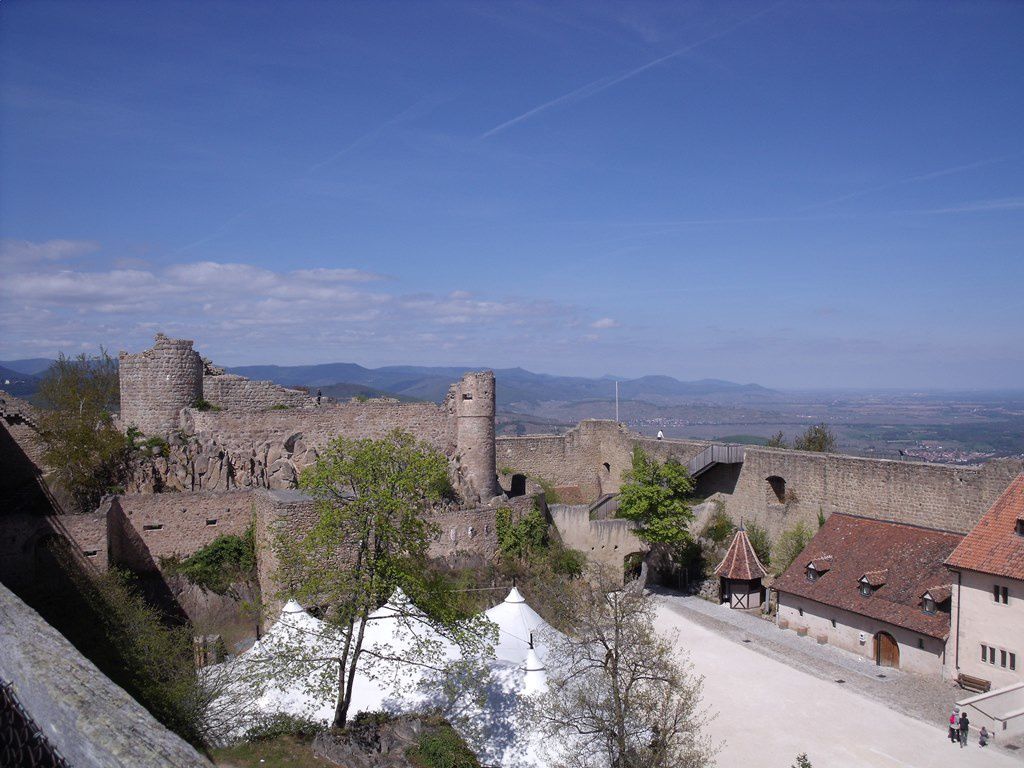 Hohlandsbourg castle, near Wintzenheim, is built on a top of the Vosgian mountains, not very high but enough to enjoy a beautiful view towards Colmar, the Black Forest and, of course, the Alsatian flat country.
The high walls of Hohlandsbourg castle are impressing, and the size of the castle too. It was built in 1279 and extended in the following centuries, then partly demolished during the Thirty Years War.
It has been nearly forgotten for years and trees had grown in and out of the walls. We had not heard about it till our last trip to Alsace, but we had seen the castle from far away and asked about it as we were a bit puzzled.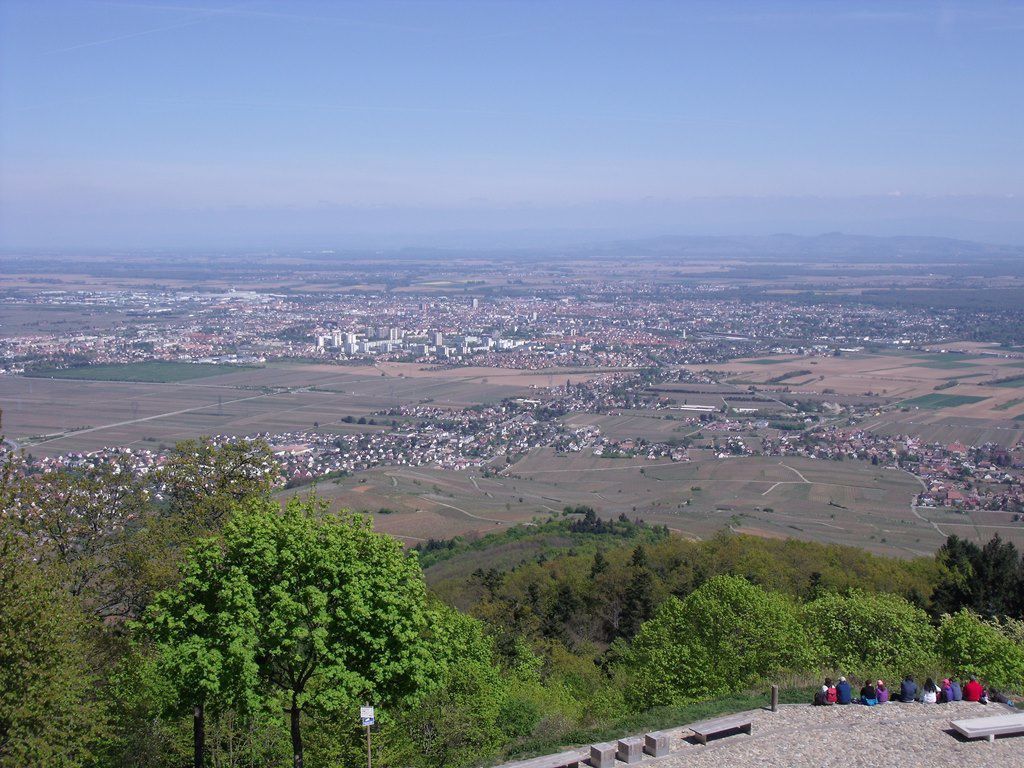 From 1985 people have been working to restore it and give it back all the details of a fortified castle. Once there you can revise all the vocabulary of Middle Ages : bartizan, postern, drawbridge, rampart walk and others.
You can't miss Hohlandsbourg Castle when you are in the area of Colmar or Turckheim. The eyes are attracted by these high walls on top of the mountains.
Inside a video explains about the work in the castle, the people who have lived there and the history of the place. And this year you can discover an exhibition about boats made with Playmobil pieces in one of the rooms, a bit unexpected but children likes it a lot.
Partager cet article