Strasbourg cathedral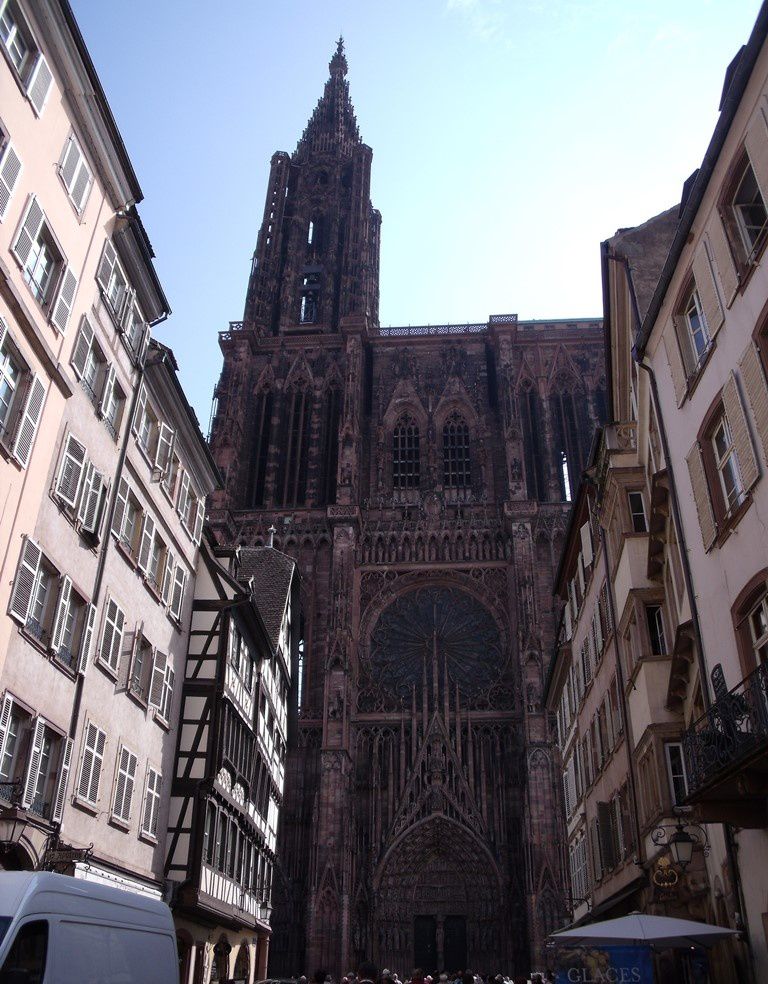 Strasbourg cathedral can be seen from far away and recognized thanks to the only tower of the building. From 1647 to 1874 it was the tallest building in the world.
A guide has explained to us that, if you imagine Strasbourg cathedral without this high tower and the part above the rose window, it is very similar to Notre-Dame de Paris. The front is decorated with thousands of figures, among them you can see kings (Clovis, Dagobert, Rodolphe, Louis XIV).
As this part of Strasbourg is a pedestrian precinct, it is easy to walk around the cathedral. And then you can enjoy the small streets around without the noise of cars, only with the voices of tourists coming from the whole world.
A visit in June is different from one in December with thousands of people visiting the local Christmas Market.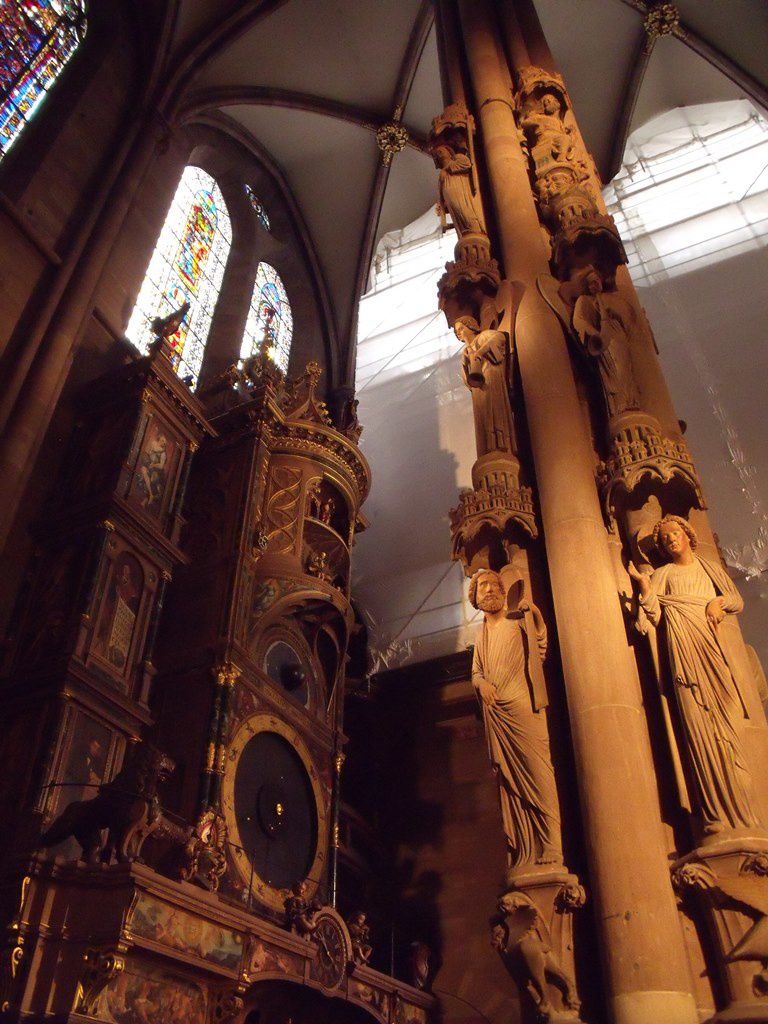 In the cathedral, the organ is impressing, the rose window beautiful, but most people come to see the astronomical clock and its automata. Every quarter of an hour, there is a small movement on the clock and at half past midday the 12 apostles move when the cock crows three times.
The clock also shows the real position of the Sun and the Moon.
Just near it, the Pillar of Angels is about the Last Judgement.
It is situated at the end of Strasbourg cathedral, far from the entry and in a quite small space for all the tourists who want to see it. But it is worth a look.
After this visit, a good Alsatian lunch is appreciated before a boat trip on Ill River to admire Strasbourg parts from the water and to listen to the history of the town and the buildings.
Partager cet article