La Cure d'Air Trianon in Malzéville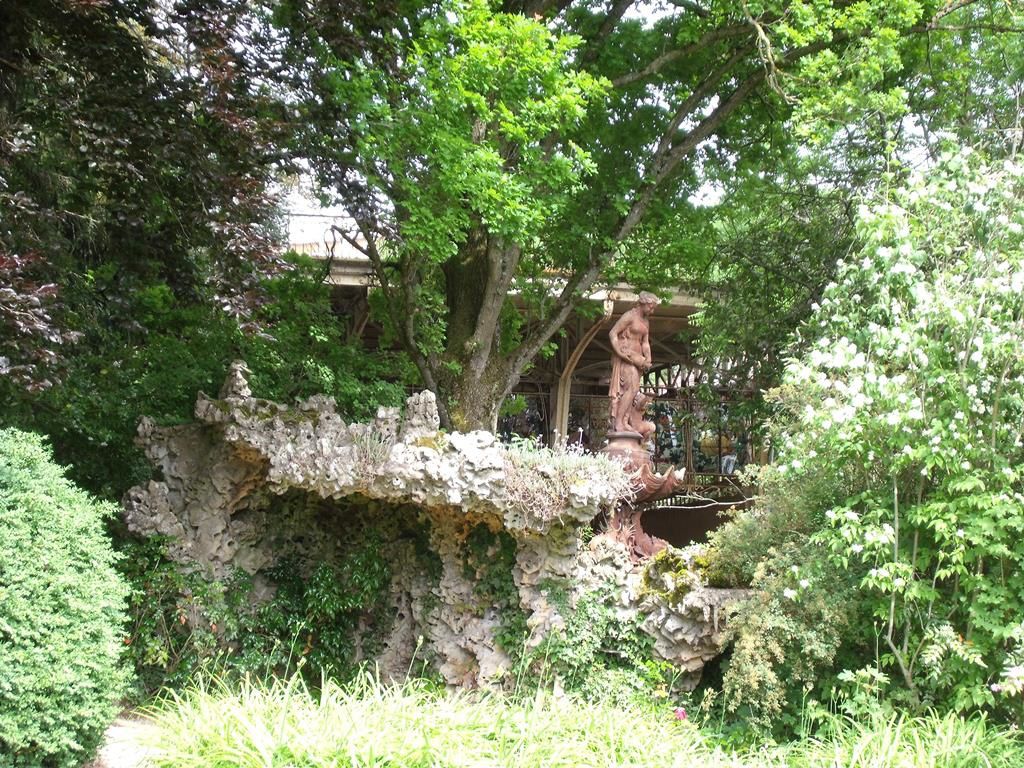 Each time gardens are open in Lorraine we try to visit new ones. Today we didn't want to go too far and discovered La Cure d'Air Trianon in Malzéville which was especially open for the Rendez-vous aux Jardins 2017.
La Cure d'Air Trianon was created in 1902 by the owner of the pub of Point Central in Nancy. He had noticed people liked walking in the upper part of Nancy on Sundays, so he decided to open a "guinguette" (café and dance-hall).
Unluckily he was not able to pay the builders and La Cure d'Air Trianon was sold in 1909 to a private owner.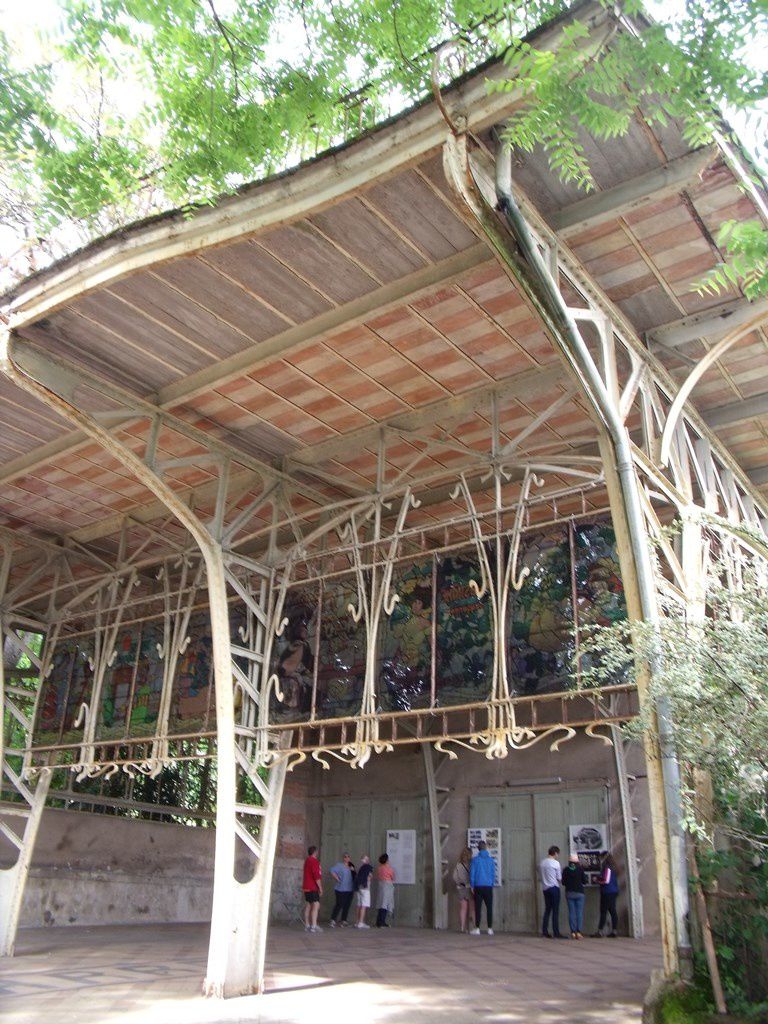 Nowadays it is still owned by the same family. The garden shows beautiful roses and fruit trees and also big impressing trees. The place is not very big but really pleasant to have a walk around.
And after the walk in the garden, the former guinguette of La Cure d'Air Trianon is worth a long look. There were 22 stained-glass windows in 1902, 7 can be seen nowadays, 11 are kept to be restored and 4 are lost. They were made by a worker of Daum. They show advertisements for alcohols mainly. The architecture of the building is typical of the beginning of the 20th century.
It was a pleasant visit in a place we didn't know at all (we had never heard about it till this morning). The owners would like to open La Cure d'Air Trianon two week ends each month in the coming years. It would be a very good idea.
Partager cet article