A book tree for children in Varangéville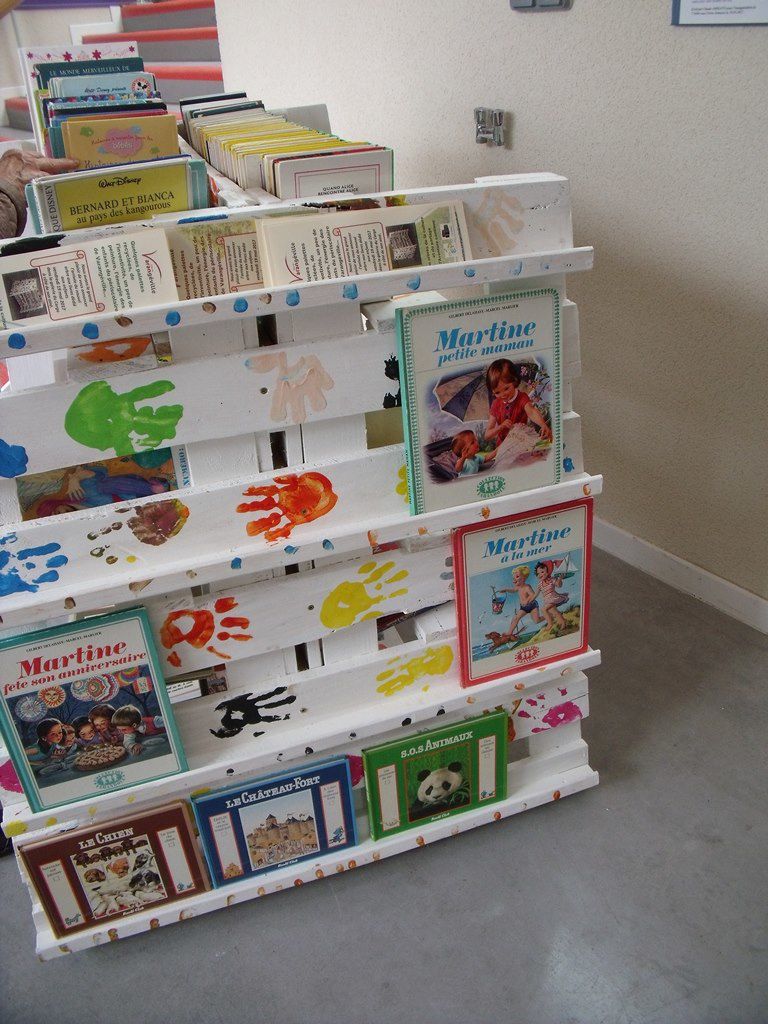 After the first book tree I saw in Nancy more than three years ago, I have discovered others during our trips in and around Lorraine.
Book trees can be quite different : made with wood or plastic, outside or inside, made in an old phone box or at the corner of a house...
Till now I had never seen a book tree for children. Varangéville, near Nancy, decided to create a second book tree, for children this time, as the first one was really successful and "has grown so well" as one of a person in charge of it has told me.
So yesterday I went to Le Prieuré where Varangéville has put the two "trees" with a few children's books to put down on the shelves. The book tree for children is lower, painted with white and bright colours. People (adults) were looking for books they read when they were young, children had their own ideas and were looking for pictures or titles before taking the books. One day after this book tree was started, it is already growing well.
May I remind you the idea of the book tree : you put a book down on the shelves and take one, you come back as many times as you want, and it is free.
Partager cet article