Turckheim in Alsace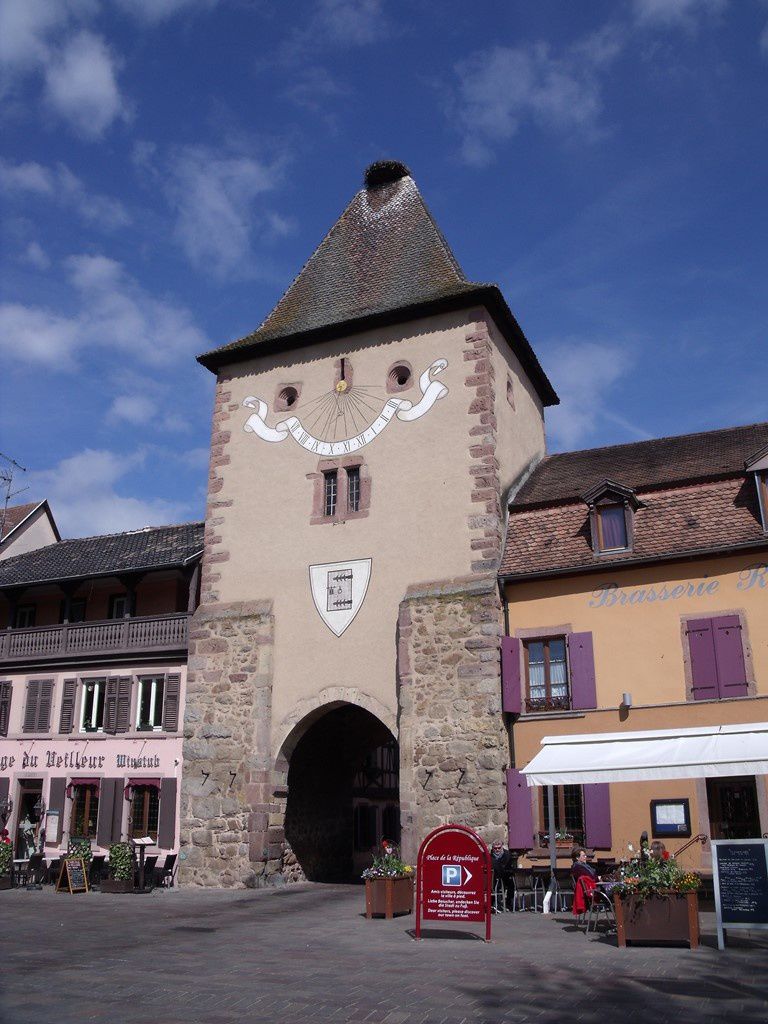 Turckheim is very near Colmar in Alsace. I went there years ago with my family and made my husband discover it last week end.
Of course, Turckheim looks like other Alsatian villages with half-timbered houses, but I think a lot of people first think about it because of Porte de France (France gate) and because of the Veilleur de Nuit (Night Watchman).
Each evening a night watchman walks in the town shouting in Alsatian "Han sori zu Fir und Liacht" (Take care of fire and light). This man used to do the job in old times to prevent house fires when candles were forgotten or fires too big at night.
He can be seen near Porte de France,built around 1330, which used to be a drawbridge and had two doors. Nowadays a stork nest on the top makes it quite recognizable.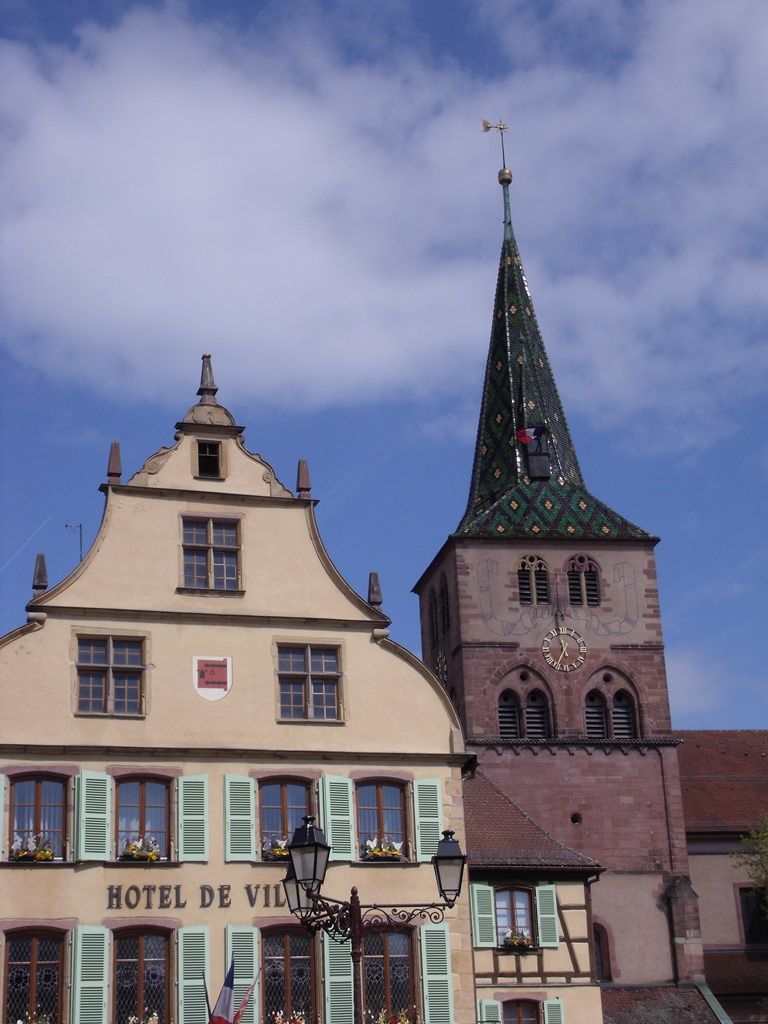 Turckheim is on the way to Santiago de Compostela with a path to follow. The church tower was built in 1190 but the other parts of the building were renovated later. The Hôtel de Ville has got quite a typical shape.
Turckheim is famous because of its vineyards. It is said that, when the sea was still in the area, a dragon went out of the water, climbed on a hill and fell asleep in the sun. It was so hot that the dragon melted and its blood went into the soil. When the sea disappeared, men built Turckheim there and planted vineyards which were fed by the blood of the dragon and grew very well.
The town is also known because of the Memorial Museum of the fight in the area of Colmar which happened during the winter 1944-1945.
Partager cet article