Kaysersberg in Alsace near Easter time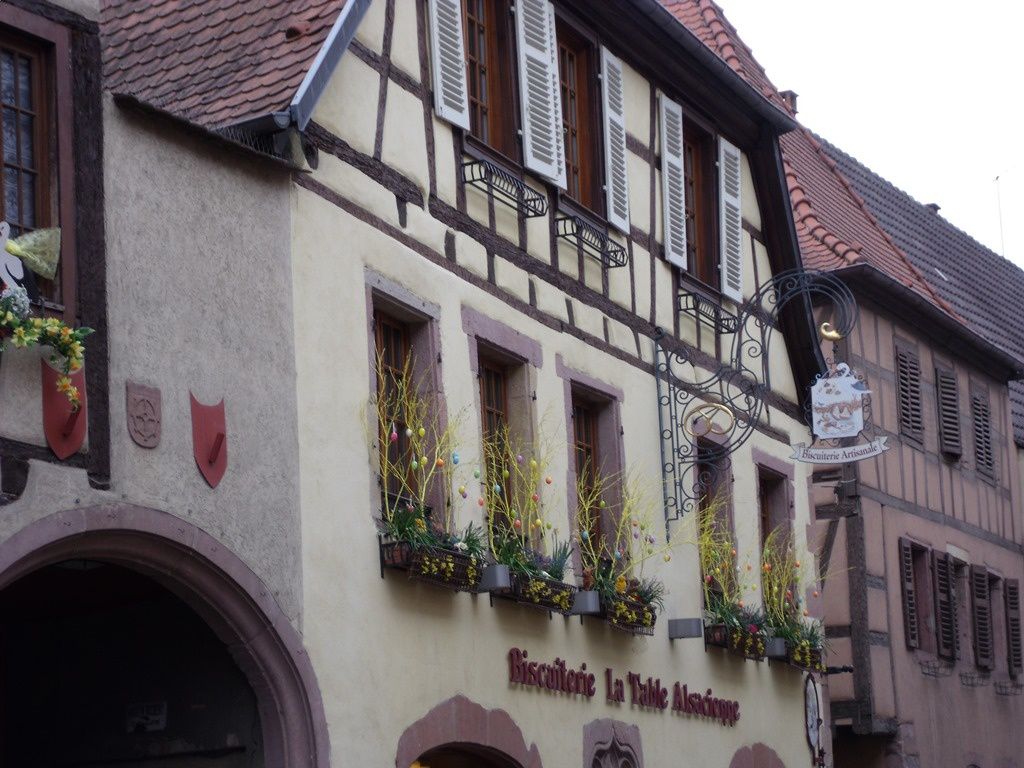 As usual we stopped in Kaysersberg on our way to the center of Alsace.
One week after Easter, decorations are still hanging in the streets. There are plenty of Easter rabbits and that is always a bit strange for people living in Lorraine as here bells bring Easter eggs, not rabbits. The colours are pleasant to look at and it makes streets look happy even if the day was quite cloudy.
We had an afternoon snack in the tea room we know well. My husband chose "punch rhum" and I had to ask what it was : a cake made with a mixture of kugelhopf pieces, custard, raisins soaked in rum, candied fruit. In Nancy we would call it "pudding". I chose almond and peach pie, I was not an adventurer on Saturday.
And we did some shopping in Kaysersberg. Each time we are in Alsace we notice shops selling hats and caps. These shops are not common in or near Nancy and we often must go to markets to find hats and the choice is not so good. So my husband found a cap he likes, good quality, nice colours. Next time I will try to find a hat for me, a summer hat.
Partager cet article