European Days of Art Professions in Lunéville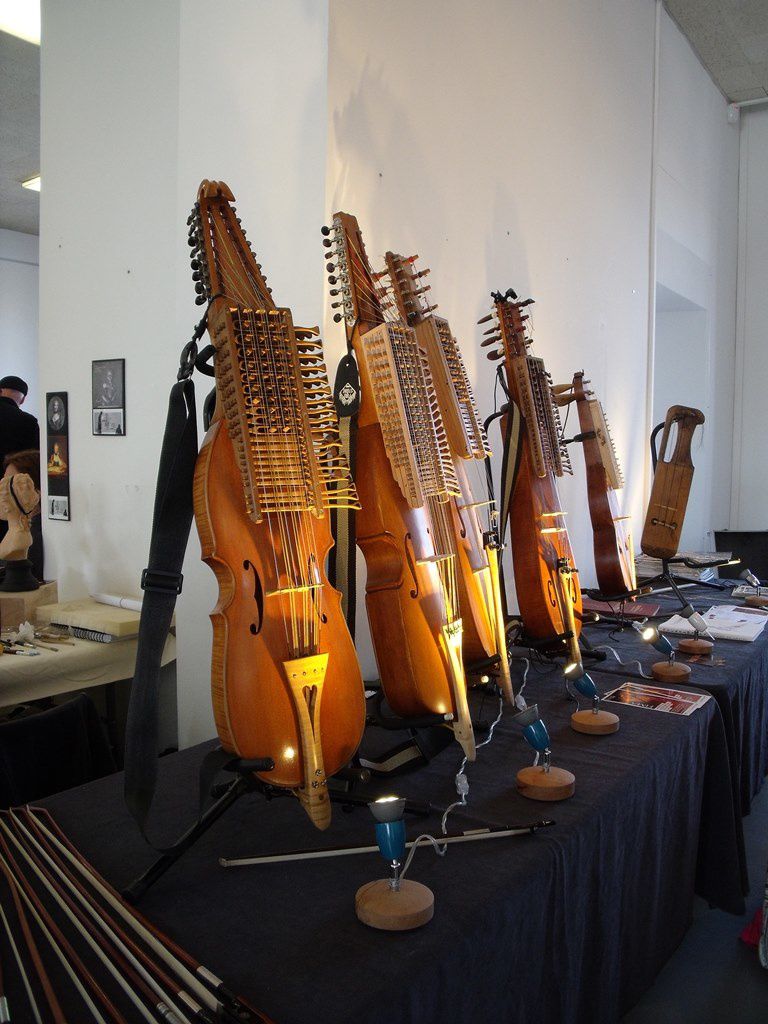 Last week end we had another opportunity to go to the castle of Lunéville. For the European Days of Art Professions, the castle welcomed different craftsmen.
We first met a wig maker who was also a teacher. She explained about her job which enables her to meet actors, models. Sometimes she has to work one hair by one hair to create a perfect look.
Then we walked to observe the upholsterer. Each time I see one I feel it is a hard job but the result is beautiful.
His neighbour was a sculptor. She told me she makes dolls' heads but also works from pictures to create "private" sculptures. She showed me how the dust of the room and dry air could damage the baby's head she was making.
We went on and looked at a stone engraver, an organ builder and a costumier working. All of these craftsmen were interesting and explained about their creations.
The most surprising for us were musicians playing the nyckelharpa, a Swedish musical instrument. We had never heard about it. It has an unusual shape but we liked the sound of it.
This was definitely another good afternoon with people who like their jobs and are kind enough to explain about them.
Partager cet article