Daffodils and Gérardmer in the Vosges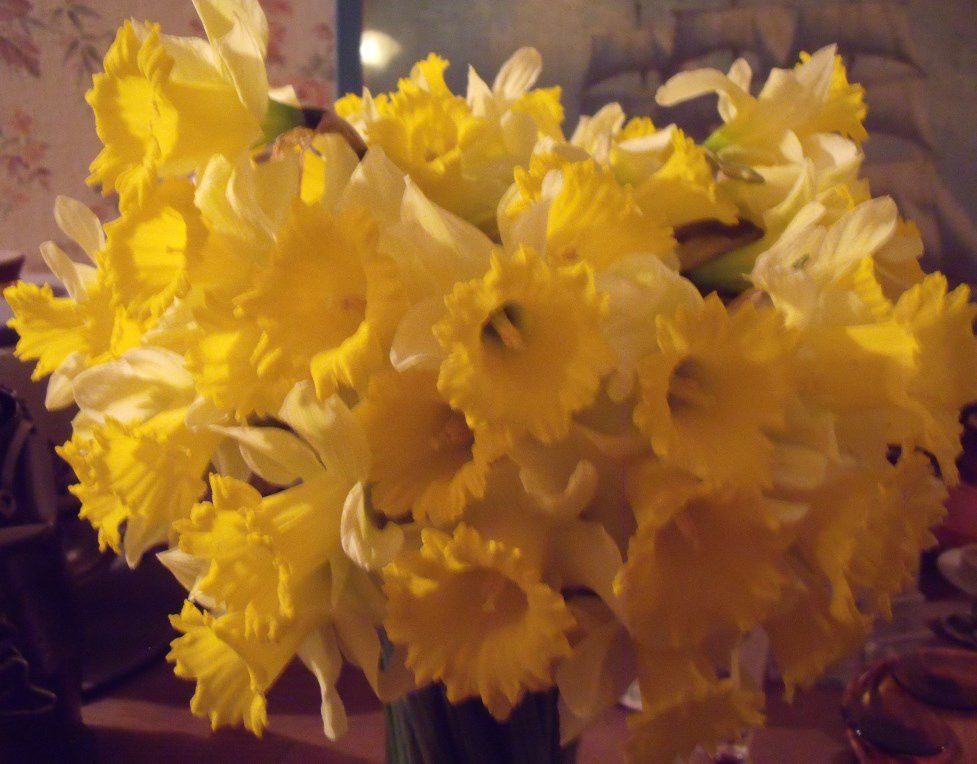 When daffodils are blooming, we feel spring has arrived. Their yellow colour is so bright that you can't miss them when walking around.
Here, not far from Nancy, we find them in or near the woods, in clearings. In the Vosges you can discover them in meadows.
Near Gérardmer, there are so many to pick. The town organizes every other year a parade called Fête des Jonquilles with floats covered with daffodils. People are even invited to come the day before the parade to help put the flowers on the floats. And school children used to go with their teachers to pick the flowers the last days before the event (I don't know if they still do it nowadays).
So the parade in Gérardmer will happen next week attracting a lot of people. It is really beautiful, colourful and certainly a good way to celebrate the new spring with a Daffodil's Festival.
Partager cet article