St Mary in the Marsh and the Star Inn
In memory of Andy, the cool man, who knew the Star Inn.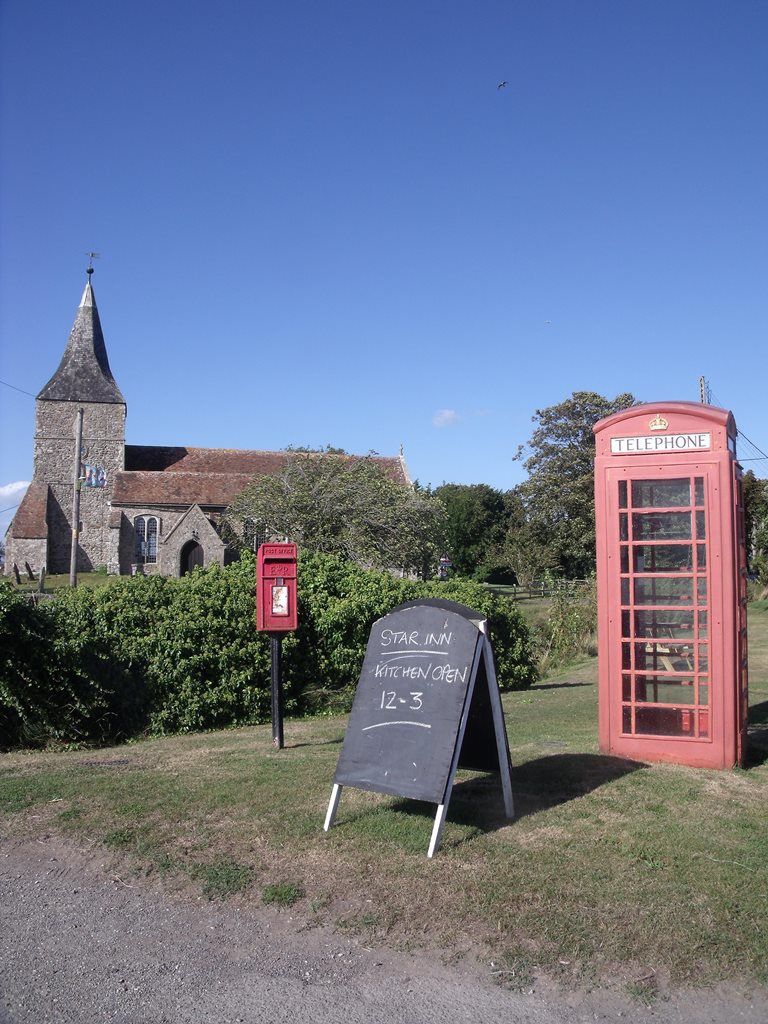 As we arrived early in Dover, we had time to stop in Kent on our way to Sussex. So we first admired the Channel from St Mary's Bay, then we drove to St Mary in the Marsh in Kent. I noticed the name of the village years ago and was interested in its location.
As its name says, the village is in the marshes, about two miles away from seaside. We arrived near the church and the view was one of a typical English village: the church, the red postbox, the red phone box and the pub.
The church of St Mary in the Marsh is old, some parts date from 1133. The tower dates from Norman time. The building is on a mound to avoid winter time flooding. I have read that is has been used by smugglers as other churches in Romney Marsh. We had a walk around and you can see far away from there, a beautiful view.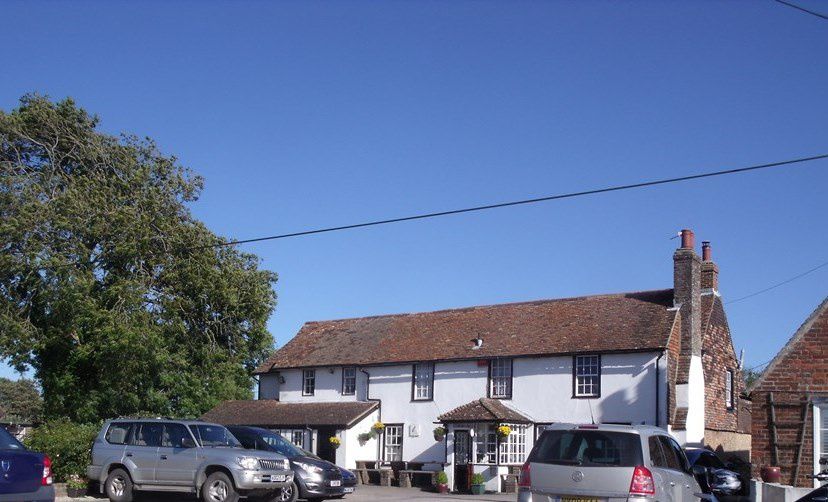 We were in the heart of the village, there are only about 40 houses which you don't see at first. But another building stands at this point: the Star Inn, the local pub. It is mentioned in documents dated 1476.
In the middle of the afternoon we didn't ask for food but for a hot drink. We enjoyed good coffee surrounded by kind people. I don't know which radio programme was on, but I would say the music was the one of the 40s or the 50s.
I asked about trumpets above the bar and a customer told me they are used for fox hunting. Then we spoke about the job of another one. The Star Inn is definitely a welcoming place.
When we were at our friends', we mentioned The Star Inn, this little pub in the middle of the marshes, and were surprised our friend Andy knew it.
We will miss you, Andy.
Partager cet article