On the way to England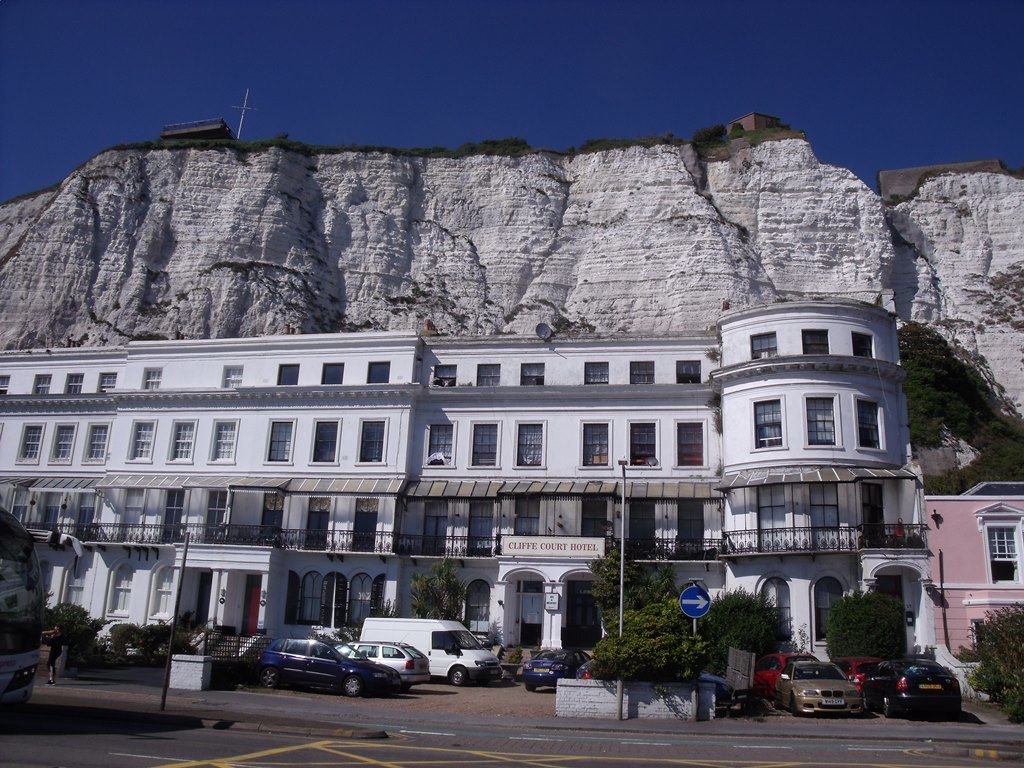 Each time we have been from Lorraine to England we have followed the same route and had the same landmarks.
First we see the change in the colour of the earth. in Champagne it is lighter, whiter (because of the chalk). And there are all these wind turbines which have been "growing" in the last decades.
Then we notice vehicles on the motorway different from the ones we usually see in France. There was an Airstream trailer going to the north as we were driving up there. Strangely we saw another one used to sell hotdogs a few days later in Greenwich.
When you start seeing houses made with red bricks, you know you have arrived in le Nord, these are typical buildings of the north of France.
This year we wanted to have a night in a hotel, we stopped in Bruay-la-Buissière before crossing the Channel. The decoration made us think about the 70s.
The end of the French road is in Calais harbour. Depending on the time you arrive, you have to wait for a few minutes or one hour to go with the car on the ferry.
We had a good trip with a calm sea and a good lunch on board before going outside to look at the white cliffs of England. I always like this, the minute I really feel I am on holiday.
And it is the arrival in Dover with the usual traffic jams and road works but also the big change and all the things which make you feel sure you are in England.
As I wrote above, the same trip, and the same pleasure.
Partager cet article