The Menin Gate Memorial in Ypres, Belgium
Nearly one year after writing this, I found this text in Rye and Battle Observer and decided to place the link after my own article.
It explains so much about the pilgrimage of British people to Ypres.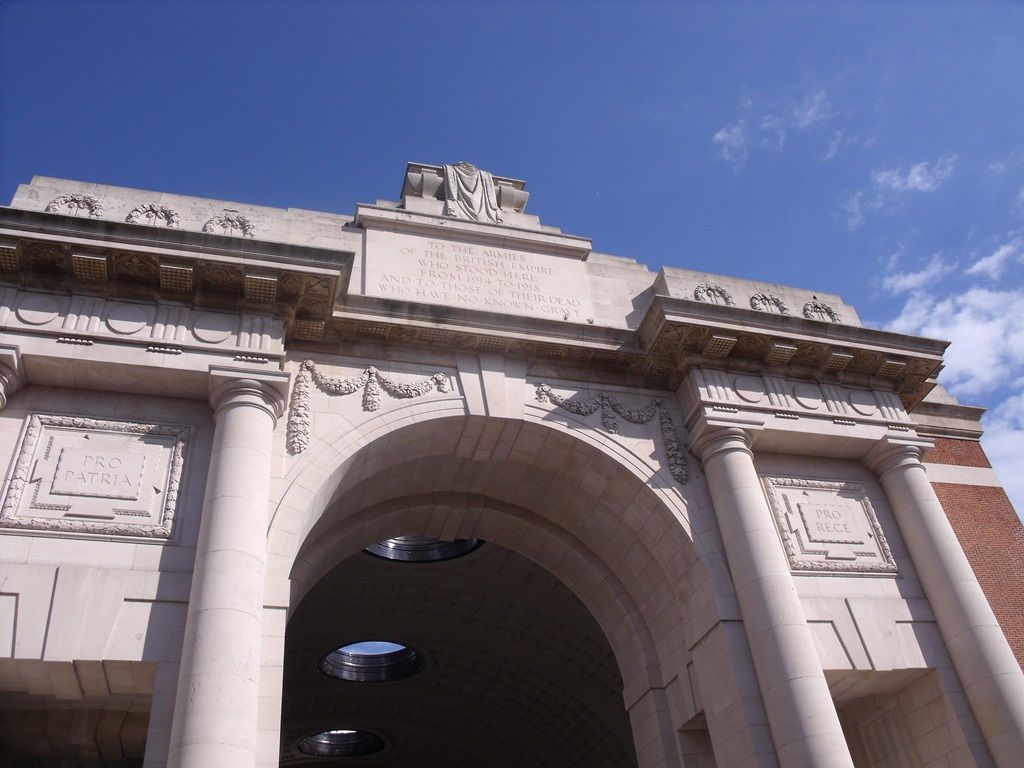 Ypres is a pleasant town to visit but, above all, it is famous because of the Menin Gate Memorial to Missing.
It is dedicated to the British and Commonwealth soldiers killed around Ypres during WW1 and who haven't got a known grave.
The Menin Gate Memorial is near the main square of Ypres, just a very short walk to reach it.
From the narrow street ending near it, you are already impressed by the size of the monument, a big arch, nearly white, nothing to compare with the architecture of the old town near it.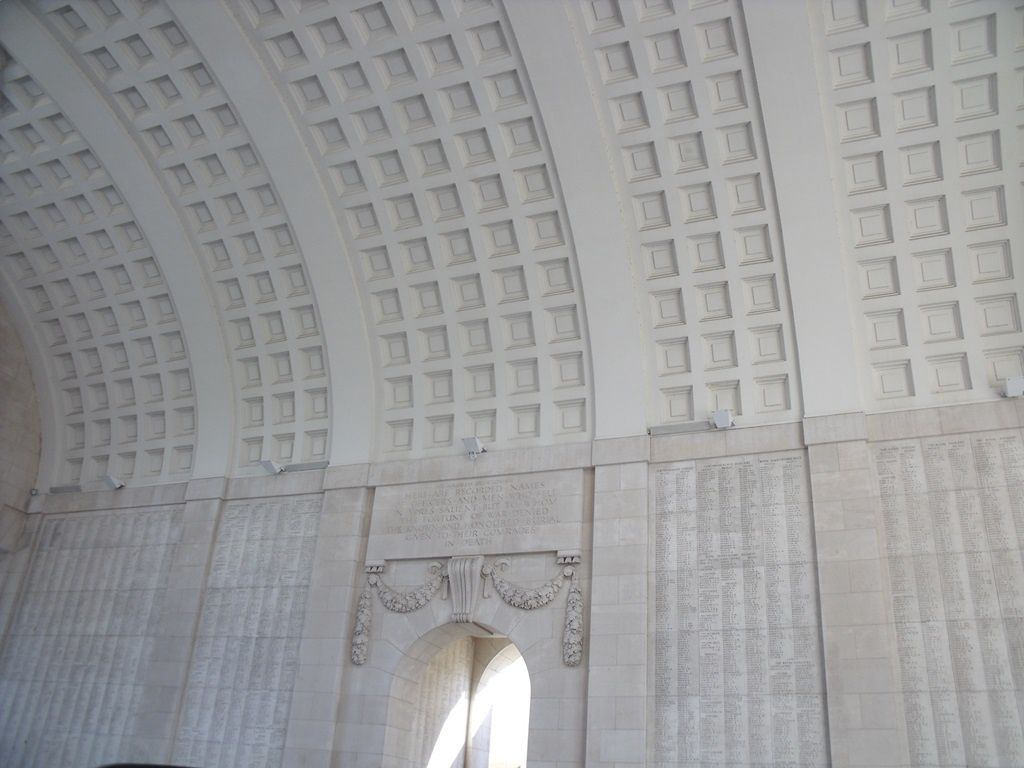 When you walk under it, you discover all the names engraved on the stone on the walls, and more in the stairs on each side, and more again on the top of these staircases.
More than 54 000 names are written, the names of soldiers who died before August 15th, 1917.
You see family names you know and hear people saying the same, you try to find if any name rings a bell, you look at nationalities...
The Menin Gate Memorial to Missing makes you stay calm and makes you think about all these men who died to save our freedom.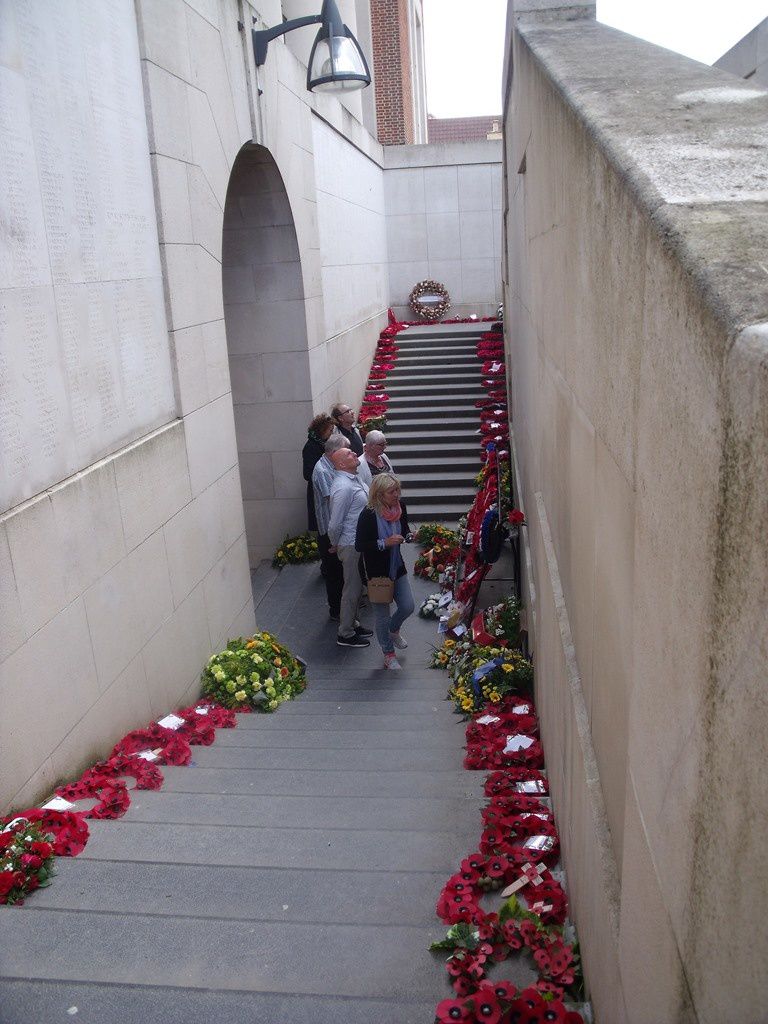 People come from all the world to pay tribute to them and some bring flowers or cards, some send flowers to the Memorial. Notes are moving either dedicated to one person or to all of them.
6 days out of 7, the Last Post is played in the evening at 8 o'clock on the dot at the Menin Memorial Gate to Missing, the traditional salute to the fallen.
We haven't been there this time and went back to France earlier in the evening, but next time we'll stay in town and attend this ceremony.
Partager cet article