Lille, a pleasant walk around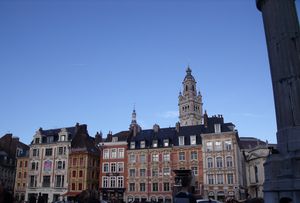 Our week end in Lille at the end of September was the opportunity to have long walks in the town.
We discovered big squares, narrow lanes, but also all these typical buildings of the north of France. The architecture is so different from the ones in Lorraine. It made us think about trips in Belgium and some houses in the suburbs of the town were similar to English ones.
We also discovered people. All the ones we met were cheerful, happy to have a pleasant week end (with the parade on the Saturday evening).
It seems all this happened a very long time ago. A busy life and important events have made weeks go far too quickly.
We will book another week end in Lille, we would like to see more and to enjoy its atmosphere again.
Partager cet article