A very hot month of July in Lorraine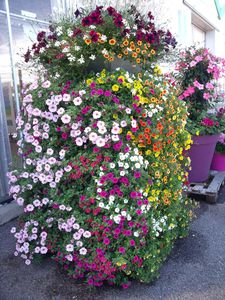 It rained on June 23rd in Lorraine, then... nothing. Temperatures started going up, and it was hotter and hotter. The whole region was concerned even the Vosges mountains.
On July 4th, the record of temperature of a day in July was broken in Nancy : 37.8 °C (100.04°F).
We were living as Spanish people very often do, when it was possible. Shutters were closed in day time and windows opened at night. There was not one fan or machine giving air and/or coolness left in shops. We avoided all the trips outside which were not necessary and tried to find air conditioned places.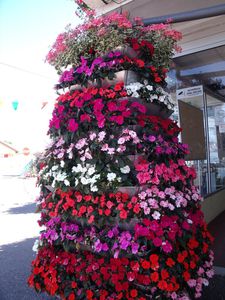 Temperatures were a bit better after July 14th but still high. And fires started in fields where farmers were harvesting barley and wheat. The machines were too hot and set fire to straw. We read a lot about these in the local paper.
A few places had short showers from time to time. Near Nancy it suddenly changed last Friday night, on July 24th. From 32°C (89.6°F) at 7 pm, the temperature went down to... 17°C (62.6°F) the following day ! And it rained.
Today it is grey, windy, cool. We sleep better but, of course, we would like the sun to come back. The typical attitude when facing the weather changes, isn't it ?
Partager cet article