Arboretum in Amance in 2015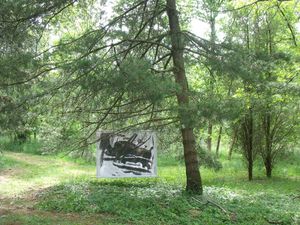 As last year the arboretum of Amance opened its gates to celebrate the Fête de la Nature last week end.
We discovered activities we saw in 2014 like recognizing trees. The path through the trees was the same (I think), European trees first then American trees. And the weather was pleasant, as last year.
There were new things too. We enjoyed watching a play which was "crazy and offbeat". We had a good laugh there. We discovered graffiti art between trees and the artist making them. The way he works is surprising.
And we listened to a scientist explaining about bacteria in the ground and the use of them in biotechnologies. Another one was explaining about tree diseases.
When we were walking, we also saw paintings by Robert Hainard, a Swiss artist. He shows animals in their habitat. This was good too.
We didn't have a lot of time to stay away from home, we were also tired before going to the arboretum. When we left, we were relaxed and managed to be back home on time.
Partager cet article